Our mission is to help brand owners create product exposure, build brand awareness and drive sales. We've been in business over ten years and have grown in each year of our existence to help hundreds of brands.

SmallBrandNation.com, with, SampleRewards.com, RetailerAlert.com and WizardDistribution.com - are part of our patented product exposure and distribution system. We provide distribution for hundreds of new small brands.
Product News Channel anchors the enterprise with straight news about emerging products and developments in the manufacturing industry.
In addition, we offer manufacturing, consulting, social media, marketing, PR and video production services and retailer contact data compilation and mailing services.

---
Rely on us to provide your brand with the direct access to
independent retailers across the USA.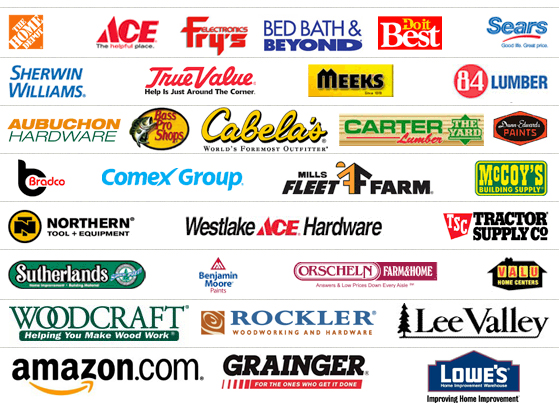 ---


In 1999, Wizard Industries developed the Sample Rewards system to broaden the exposure and distribution of its own products. Since then, the system has grown to assist hundreds of new products from other manufacturers, making those products available direct to consumers or to retailers through wholesale distribution.

Sample Rewards is a system that rewards our customers with FREE merchandise in exchange for information about retailers who might sell the products we distribute.

How it works for customers. Customers search our site for product news, new inventions, product launches and unique items from manufacturers. They refer the product directly to a retailer or tell us about potential retailers. If the retailer places a wholesale order, the customer gets a free products in return.

How it works for manufacturers. A manufacturer or brand owner can use the same methods and technology that Wizard Industries uses to get new products to market. Simply log in and add new products to the system. You can upload product news and other media assets. And we can generate news and provide other assistance. Your product will have access to the same, effective product distribution channels.